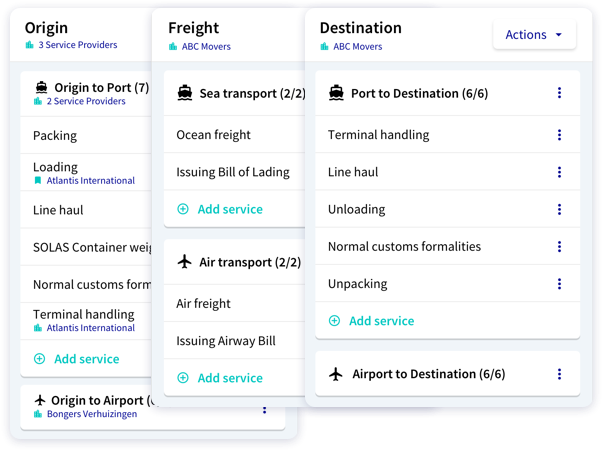 Pre-configured services groups
Say hello to efficient and fast workflows! With our Reedge move management software, service groups are automatically added to your assignment based on the most likely shipment method of the assignment. No need to manually add every service. Just tailor your assignment to your needs in a few clicks!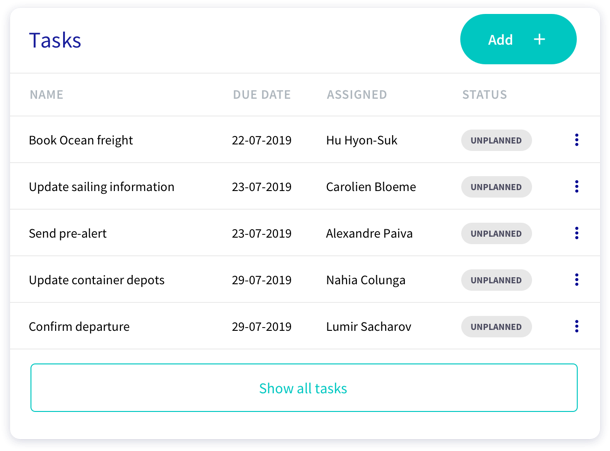 Pre-configured services and tasks
Reedge comes with a standard set of services per service group such as: Loading, Custom Clearance, Export packing, Combined transport, Handyman Service, Unloading, Airport storage, Dealing with special items, insurance, shuttle services, unpacking and many more!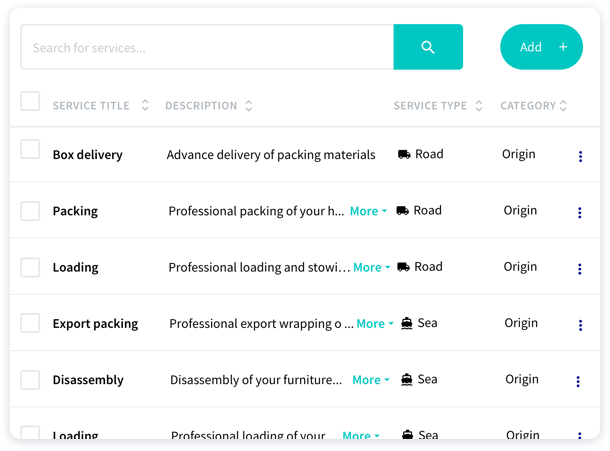 Add additional services
Can't find a service or task from your company's service offering? You can add every service or task you want and make them part of your company's default workflows in the admin panel.
Learn more