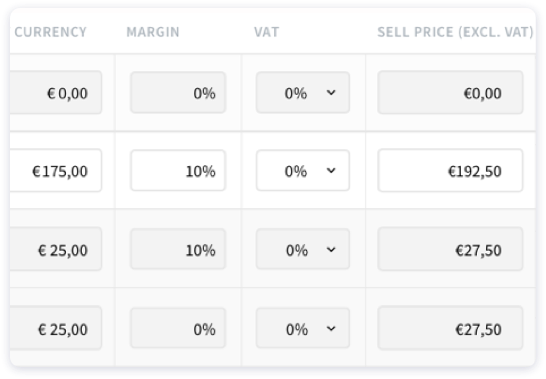 Quickly calculate your prices
Reedge features an interactive quotation and order management tool. Let Reedge calculate your selling price by adding your margin and VAT on top of your estimated costs. And don't worry if values change: Reedge will automatically recalculate them for you to have a solid, matching quotation.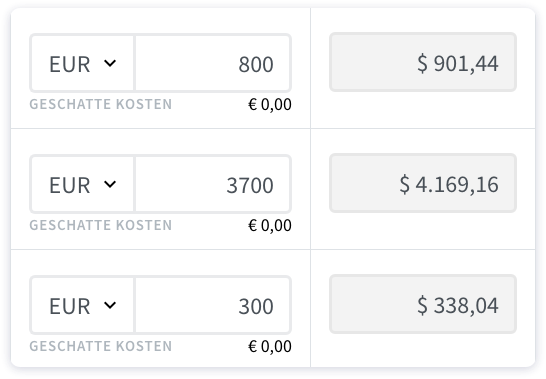 Multi-currency support
Do you have an international customer base? Then you can send them quotes and invoices in their currency and at the same time keep your financial report in your currency.
Manage additional costs
Everyone experiences it, you have estimated a service at a certain value, but you encounter new tasks on the location that are not included in the main offer. With Reedge's cost corrections you can adjust or add prices and services in the assignment and, if necessary, re-invoice them to the customer.