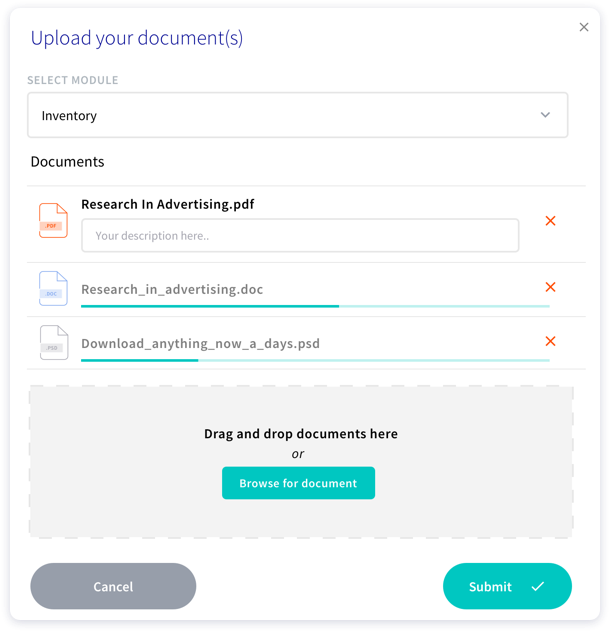 Upload and easily categorize documents
Within Reedge you can easily upload and organize all documents by simply categorizing them. For example, give them the tag inventory, finances, or services.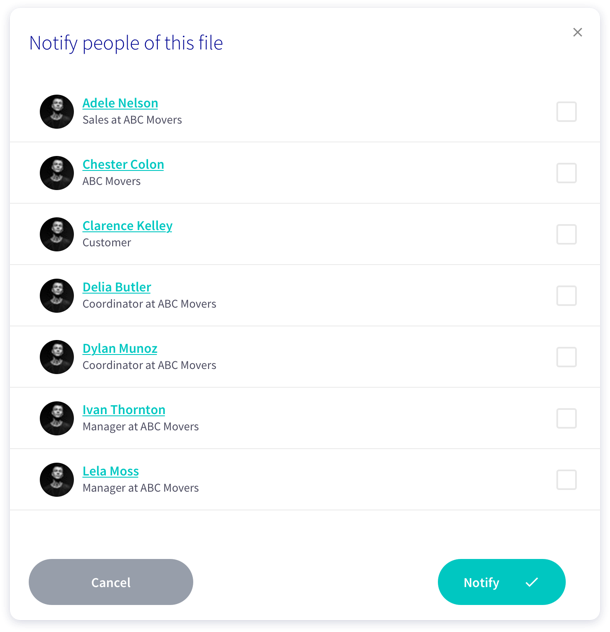 Quickly notify colleagues
Quickly notify a colleague of a certain document when it has been uploaded to Reedge. This way all colleagues will be kept perfectly informed of all important documents!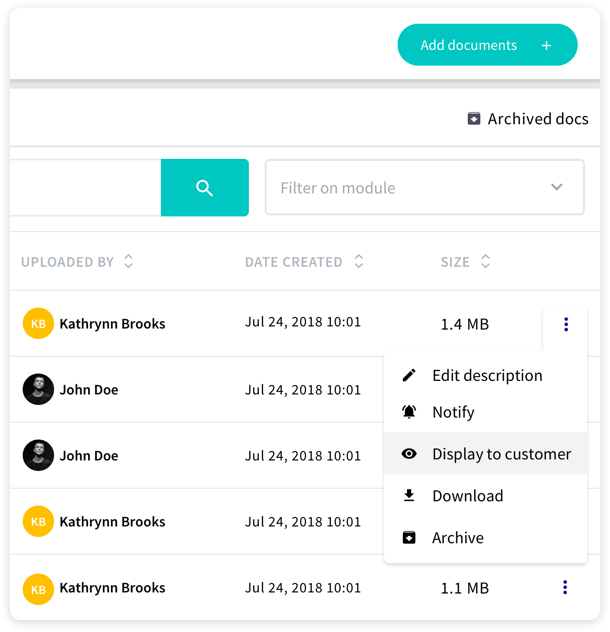 Give the customer access
Choose which documents you want to make available for your customer – and remove access again if needed.