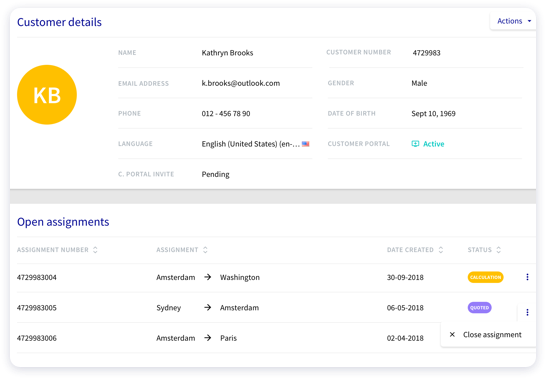 Keep track of new leads
Reedge enables you to quickly create a customer file for your sales team to manage. Assign a status to leads, get notified when it's time to follow up on an inquiry and see whether or not a quote has been issued or accepted. Glance at your Reedge Dashboard for a quick overview of all your leads and the leads that require attention.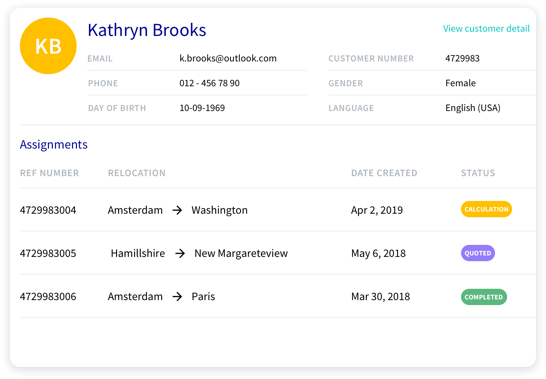 View all assignments belonging to a customer or agent
Reedge always links orders to the customer or, if no customer is known yet, to partners. As a result, you always have an overview of which assignments are ongoing within a certain customer file or with certain agent.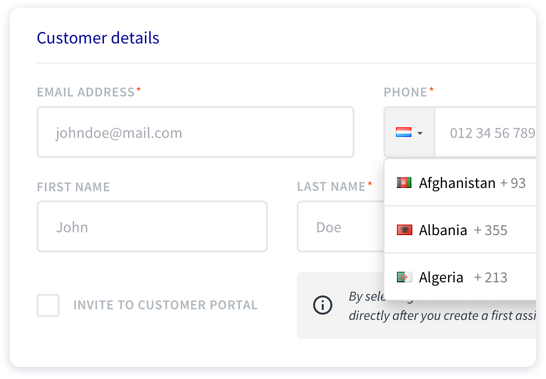 Add new or edit existing clients and agents
You can easily add new partners or customers and all their associated information.