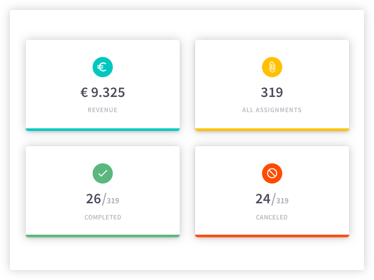 Company performances insights
The widgets in the Company Dashboard give you insight into the most important metrics such as your revenues, the number of active assignments, number of quotes you've sent. Keep track of progress and see how your company is performing in once glance.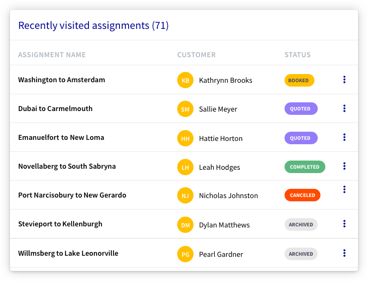 Navigate to active assignments
The most recently visited assignments are also shown on your Company Dashboard. This allows you to quickly navigate to the assignments you've been working on last, saving you time finding the information you need.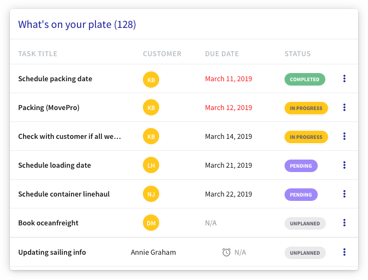 Your personalized to-do list
See what's on your plate for the day by having an overview of tasks awaiting actions across your assignments. With the due dates of tasks clearly marked, it is easy to navigate to the tasks with the highest priority.
Notifications of important events
Notifications help you keep track of what's new and things that deserve your attention. Get notified of new tasks, messages, accepted quotations and more. This way you will be kept perfectly informed at all times.